Embossing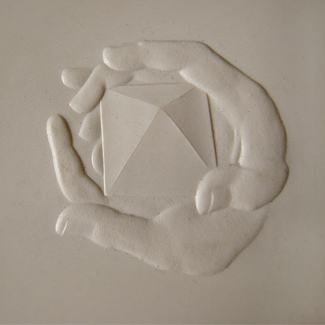 What is embossing?
In embossing, an image is pressed into the material so that the image raises from the surface.
How do you do embossing?
To begin the embossing process, the material is fit between the two dies and a press and heat are used to squeeze the die imprint into the material. The result is a raised and exact copy of the logo or artwork. The embossed area is smooth because the heat and pressure act like an iron.