Bronze Hot Foil Stamping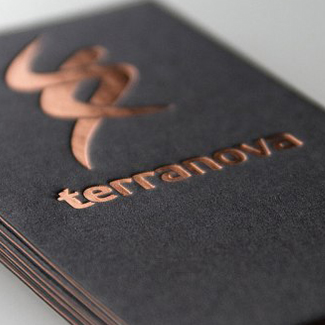 What is hot foil stamping?
Hot foil stamping is the process of using heat and pressure to apply metallic foil to carton board and laminated board.
What are color options of hot foil?
There is wide range of hot foil colour. Silver, gold and cooper colours are the most popular options. Please take a look to our colour chart.
How do you do hot foil?
In hot foil stamping work a hot foil with a color pigment in a thin layer is imprinted onto an item by heated die plates designed as individual metallic blocks with pictures or letters on the surface.